Marketing Automation to continuously generate new leads and provide your sales team with a powerful tool to close deals more quickly.
Excellence in Marketing & Sales
Customer Lifecycle

Sales Funnel

Omnichannel

Chat, telefone, email
Whatsapp e Facebook
Marketing Automation

Marketing Campaigns

Proposals to Clients

Digital signature

Help Widget

Dashboards and Reporting
Identify the leads with the highest potential and speed up communications
Freddy AI enables the swift detection of promising leads, those with a higher likelihood of making a purchase, and boosts personalized relationships with each client. Through intelligent analysis of the user's profile and navigation within their digital environment, Freddy qualifies leads and provides customized follow-up. This way, it's possible to optimize conversion rates by directing sales and marketing efforts towards leads with the highest potential. The solution offers insights into customer behavior to prioritize contacts and develop personalized and effective relationship strategies.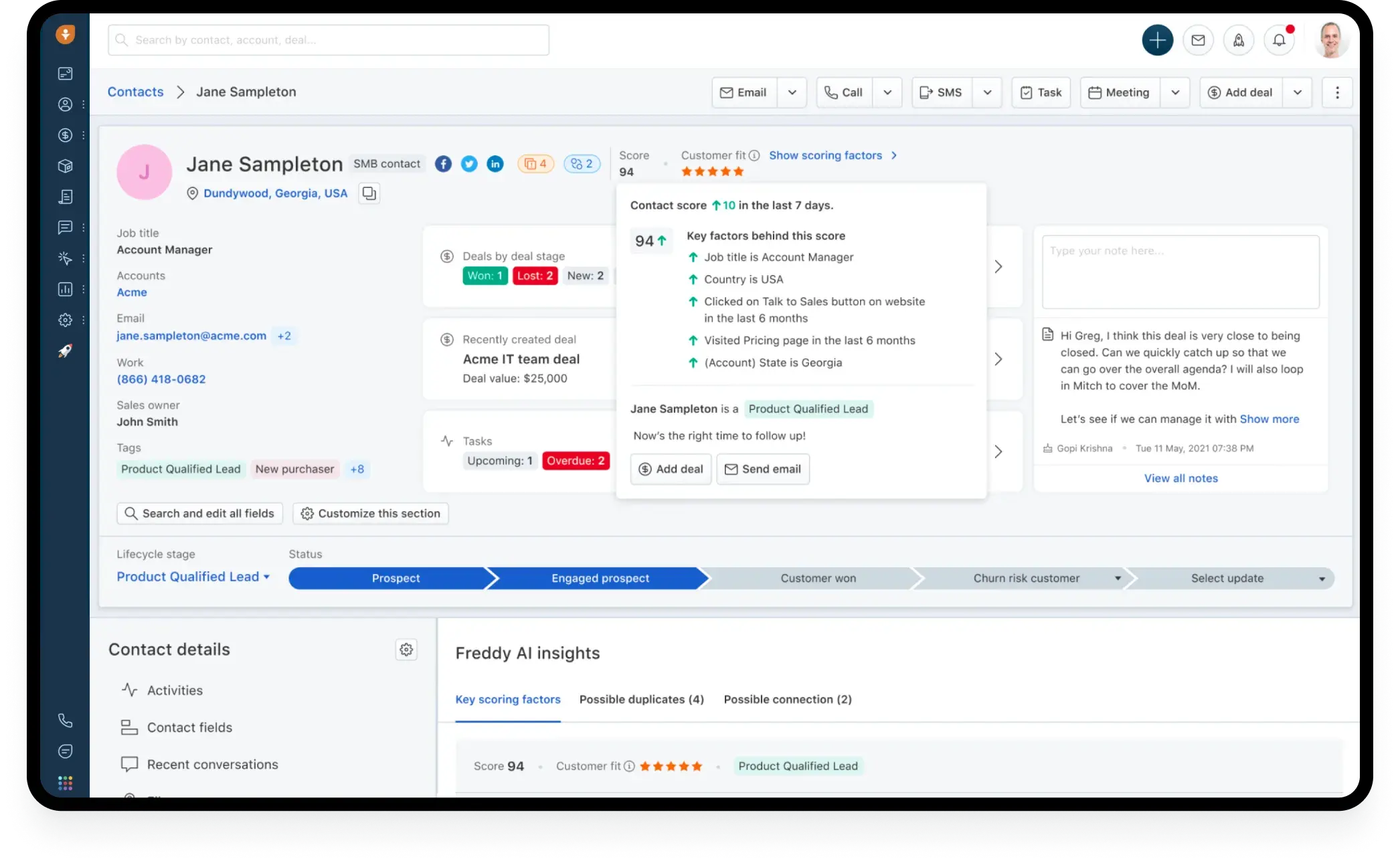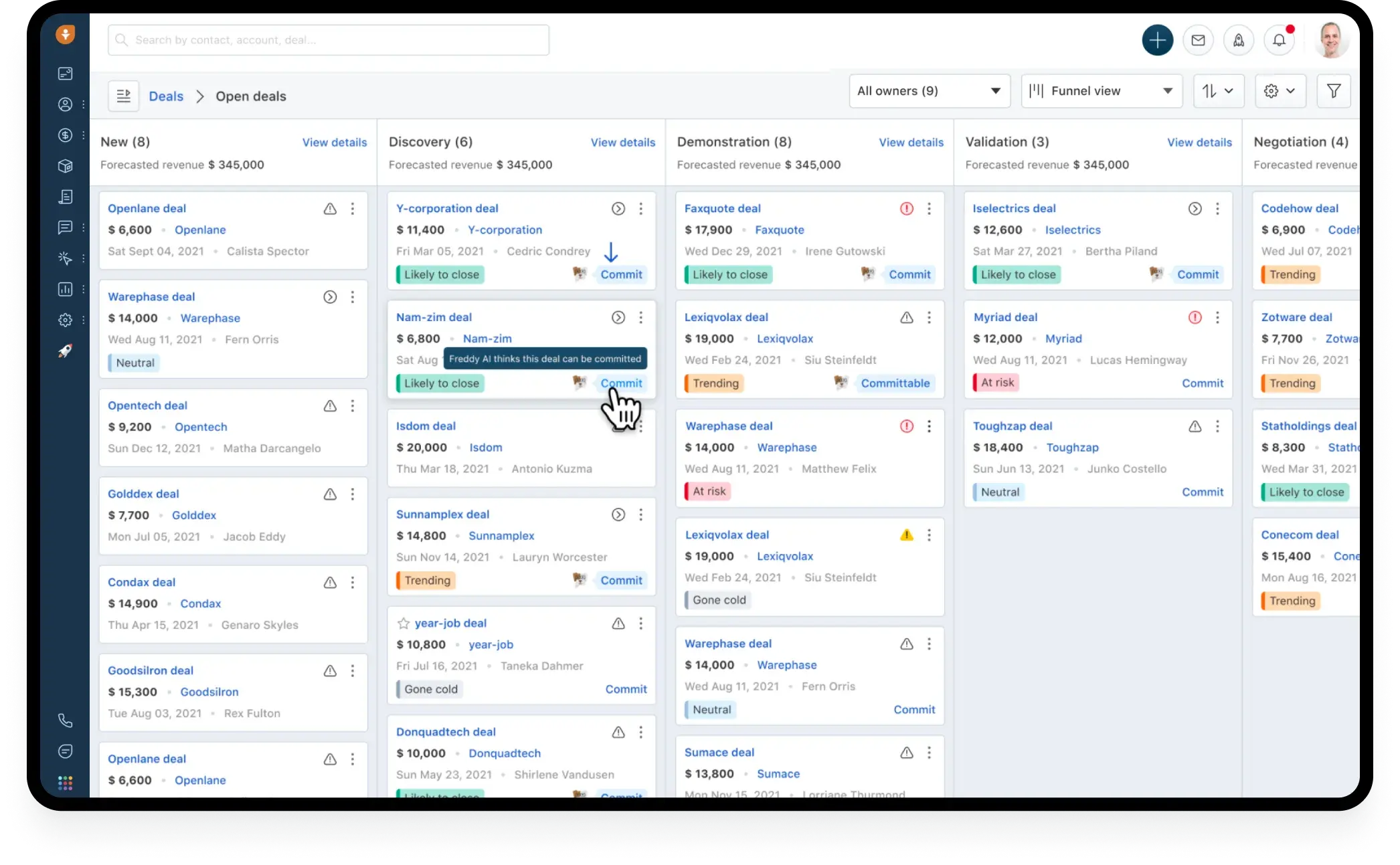 Increase results with AI-driven sales intelligence.
Gain strategic and predictive insights to focus efforts on the most promising businesses. Leverage smart recommendations to identify opportunities, optimize strategies, and maximize revenue. With artificial intelligence, elevate your team's performance, close more deals, and accelerate growth in a more assertive and profitable manner. The technology provides visibility to concentrate activities on the best opportunities and most qualified prospects. Optimized decision-making for a more efficient sales funnel.
Boost productivity with intelligent automation for sales.
Distribute leads, send emails, update records, schedule tasks, and much more, all in an automated way. With AI-powered workflows, scale processes to reach more customers with operational excellence. The technology allows you to create personalized journeys based on the lead's behavior for an ideal relationship. Automate repetitive tasks and focus your energy on what truly matters. With intelligent systems, accomplish more in less time and elevate your sales team's results.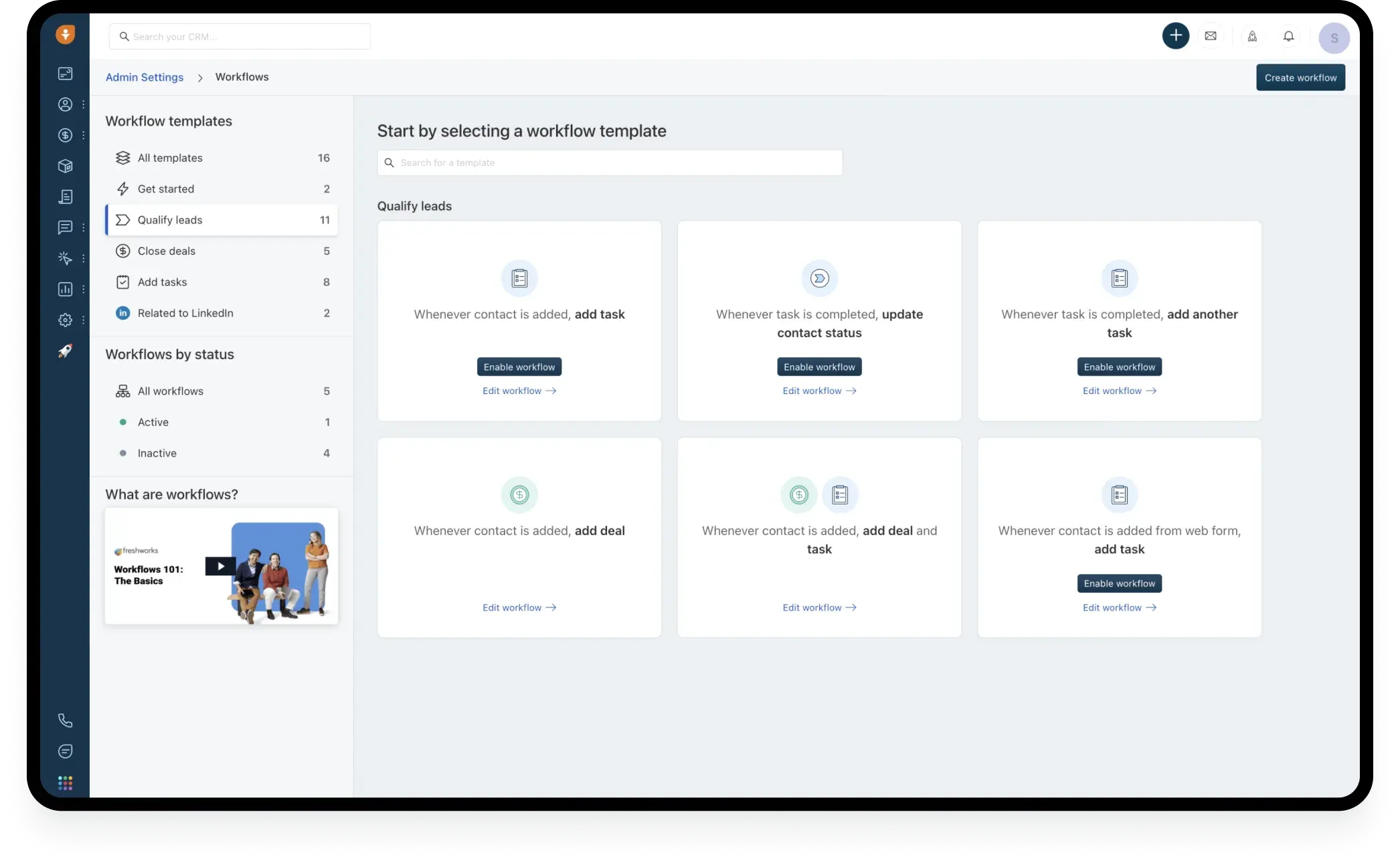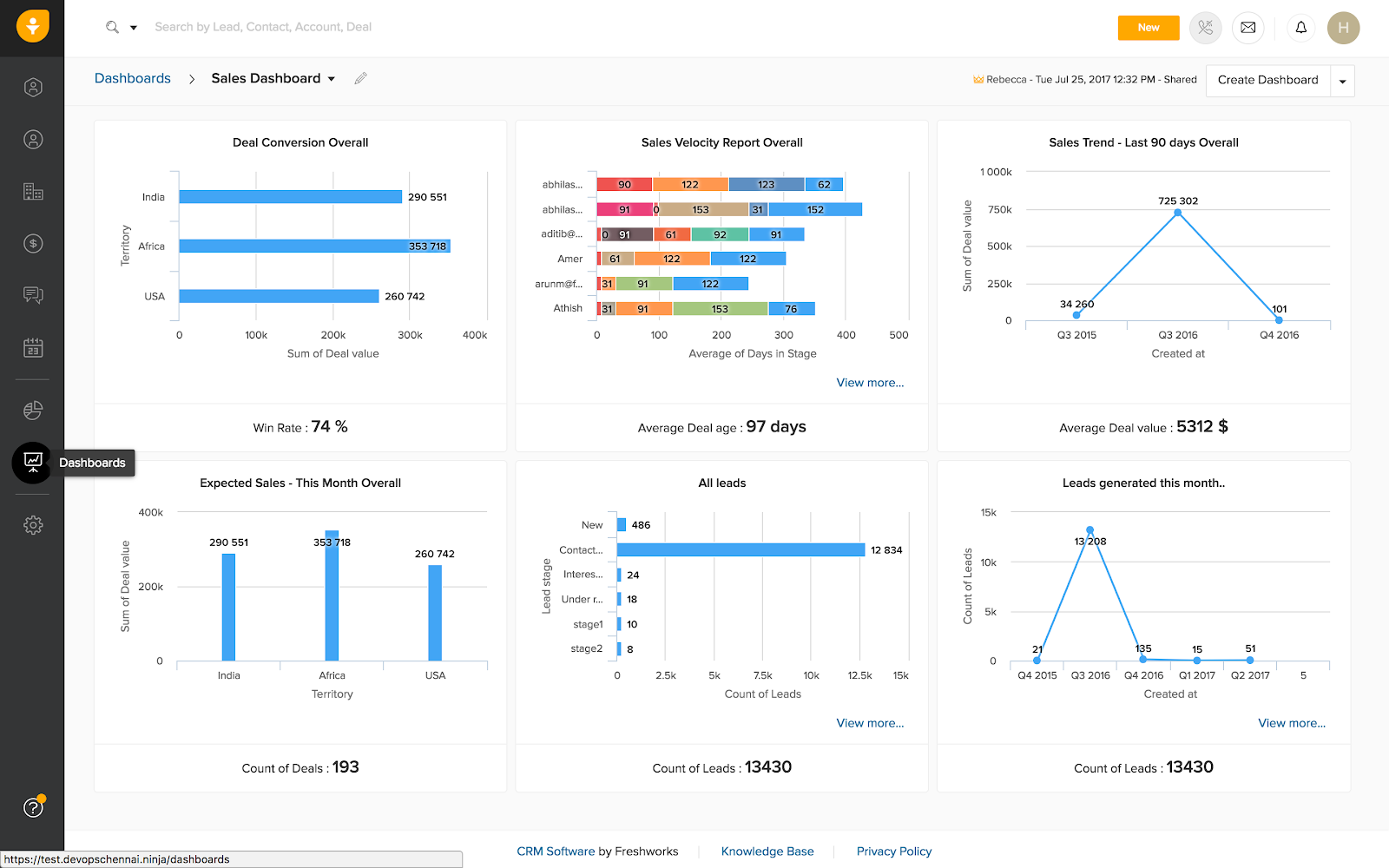 Unify sales, marketing, and support with an integrated CRM platform.
Break down barriers between teams and provide a unified and consistent view of the customer across all touchpoints. With the CRM, supply teams with reliable, real-time information to optimize experiences at every stage of the journey. Eliminate fragmented views and empower employees with shared intelligence at their fingertips. Synchronize data, processes, and insights for customer-focused sales, and achieve better and more agile results in sales, marketing, and service. Bring it all together in a unified CRM and enhance performance.
Omnichannel Communication with customers
The CRM offers an omnichannel experience to engage customers, allowing teams to connect with leads and customers through various channels. By centralizing customer interactions on a single platform, the CRM provides complete visibility of the customer's history across all channels. Automation tools work seamlessly to proactively motivate prospects. The CRM enables leveraging an omnichannel approach to boost business outcomes.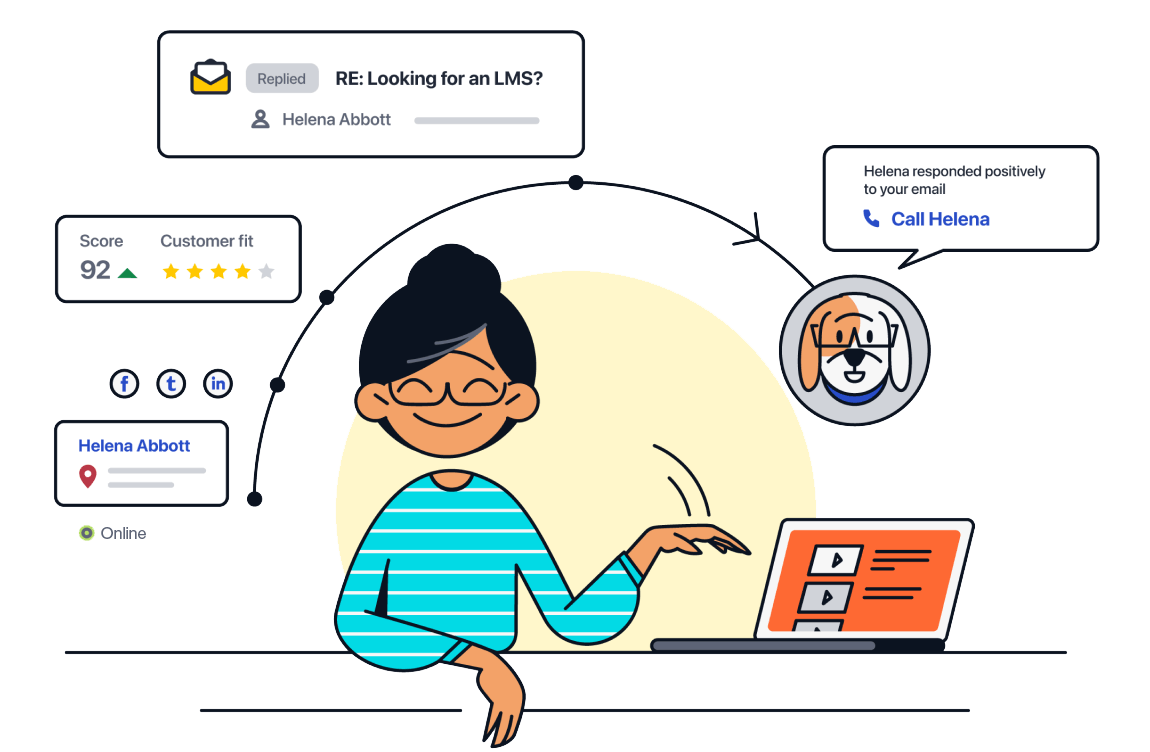 Recommended by top experts.