Delight your customers with exceptional support service while increasing the productivity and motivation of your support team.
Excellence in Customer Support
Satisfaction Surveys

Gamification

Multi-products

Telephone Support

Marketplace
Field Technicians

Dashboards and Reporting

AI-powered Virtual Agent

Customer Journey
Receive any customer request with calmness and confidence.
With the Helpdesk, you will have everything you need to promptly address routine issues or effectively manage more complex matters involving different teams and deadlines. Whether it's request management, process automation, or real-time interaction with customers, the Helpdesk provides the tools and adaptability needed to meet the ever-changing demands of modern customer service.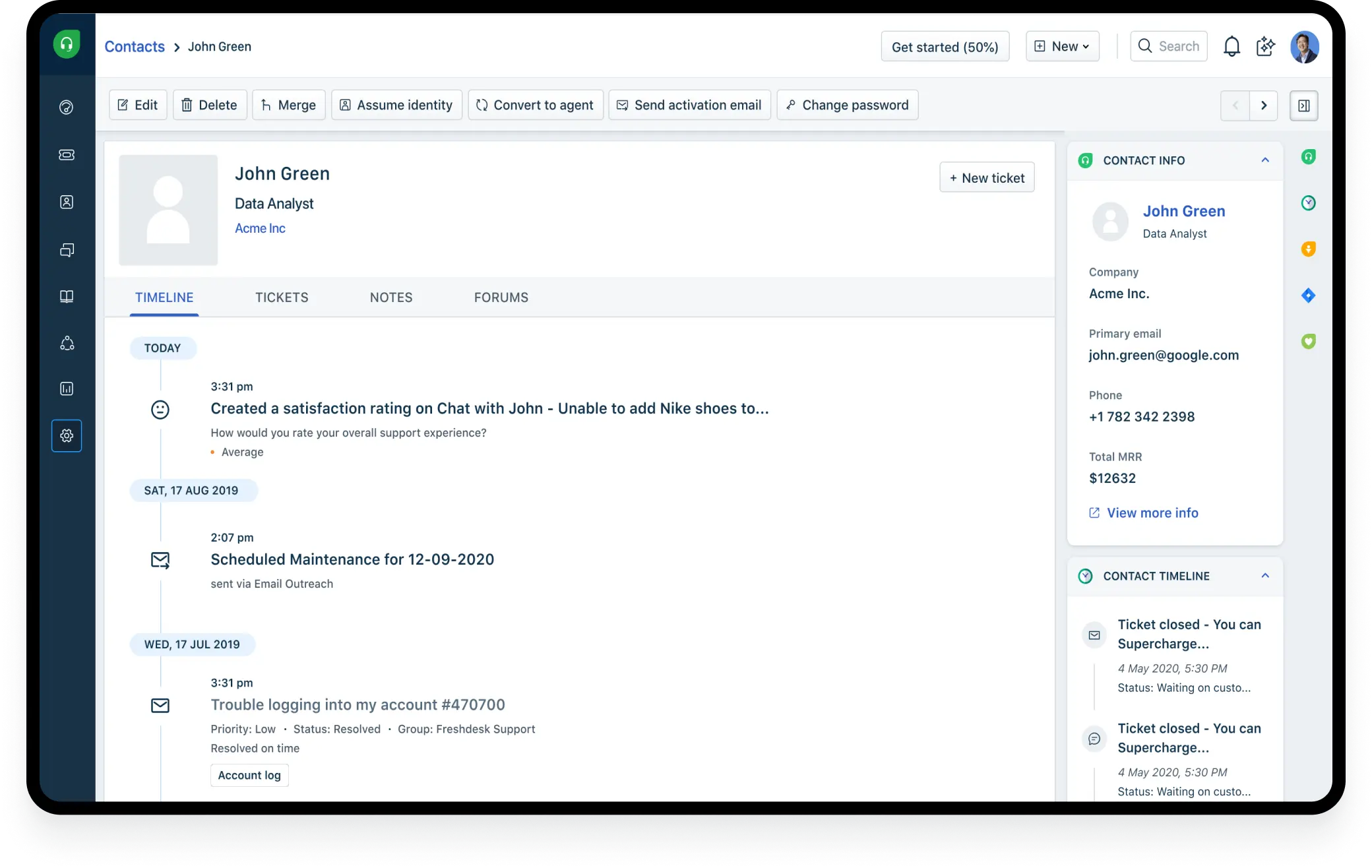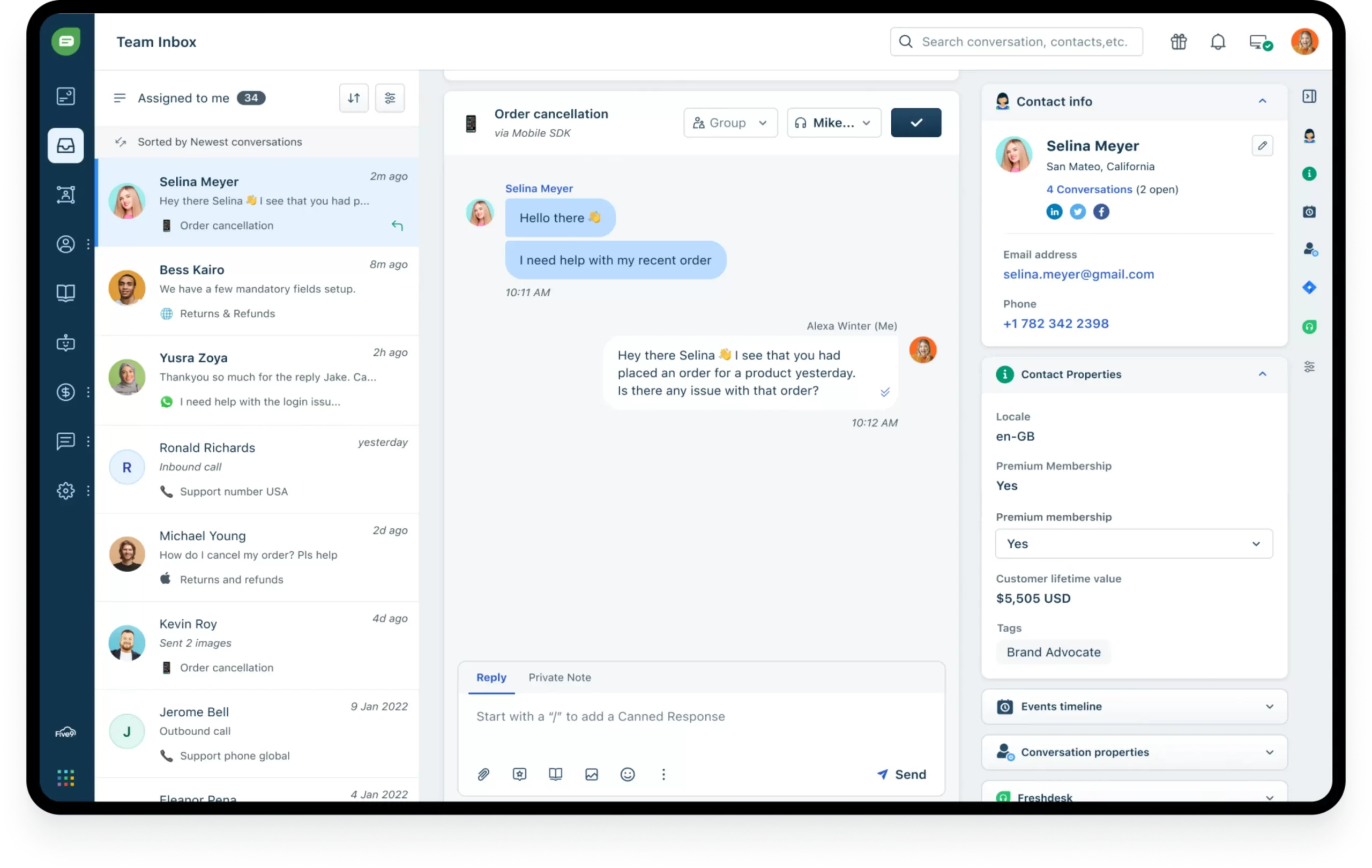 Enhance Support with bots and various channels
The Chat provides customer support through popular messaging channels such as WhatsApp, SMS, social media, etc. It also allows for easy implementation of artificial intelligence bots on these channels, providing customers with convenient and efficient self-service options.
Integrated Telephone Support
Enhance telephone support efficiency with Freshdesk, an integrated and intuitive helpdesk platform. Provide exceptional service using a call center that simplifies and enhances call management. With advanced features and a user-friendly interface, Freshdesk delivers a unique experience, optimizing communication with customers and improving the quality of provided support.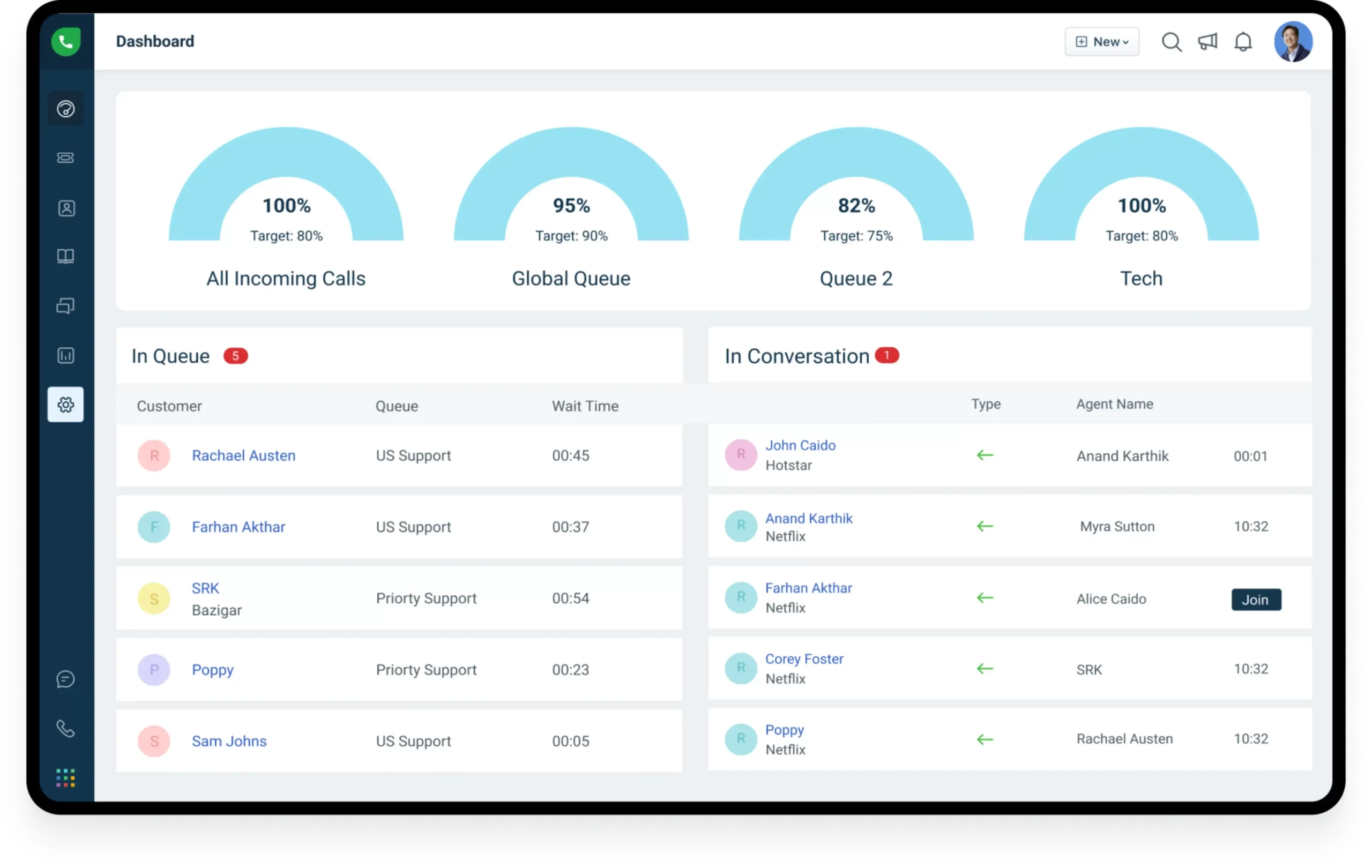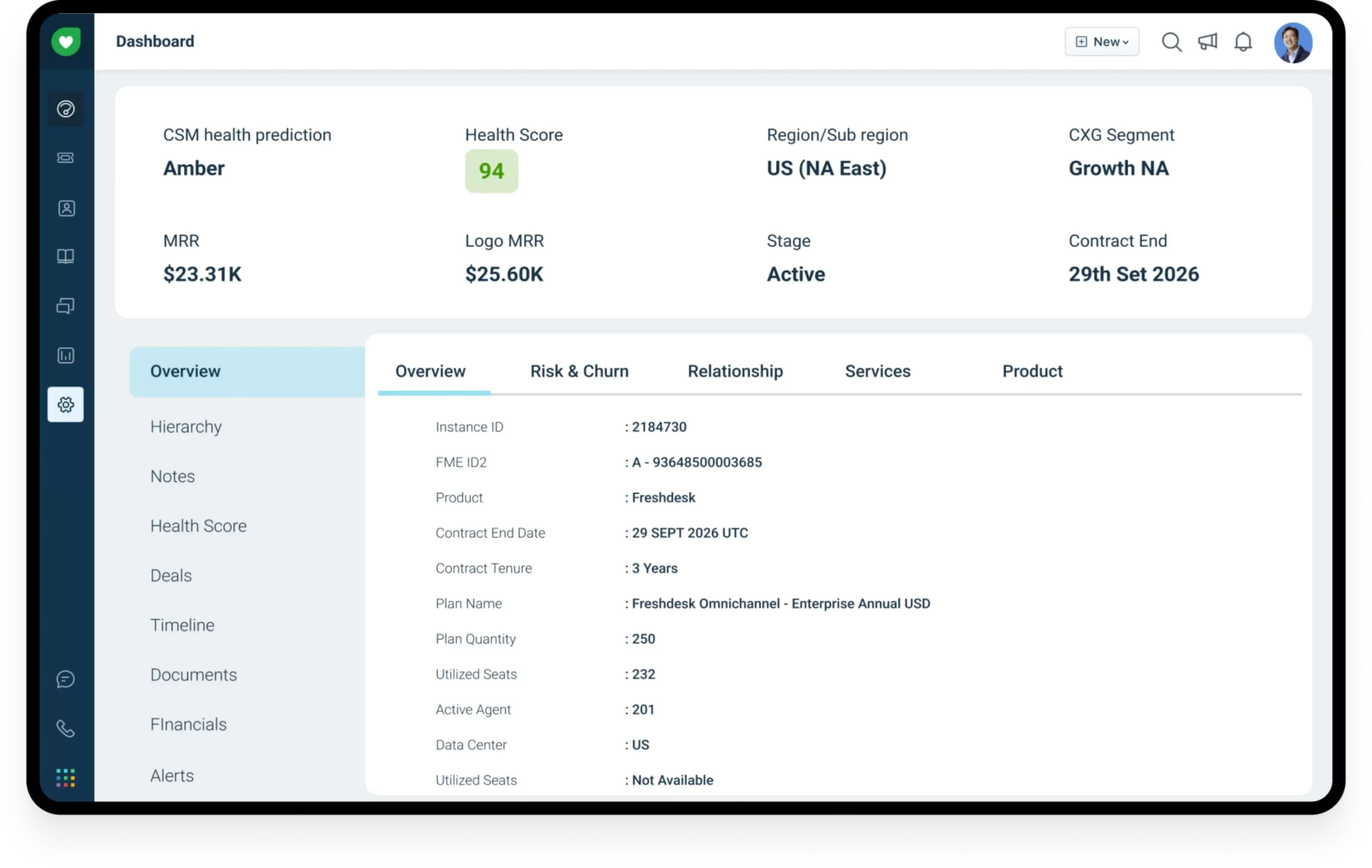 Boost growth and customer loyalty.
Maximize customer growth and loyalty with Freshdesk. Maintain total control over satisfaction indicators by implementing proactive processes such as personalized welcomes, contract renewals, and other strategies that strengthen the customer-company relationship, ensuring an exceptional experience.
Enhance your conversations with customers.
Reach your customers on their preferred channels with our all-in-one service solution. With self-service bots to delight customers and generative AI to boost agent productivity, this toolkit revolutionizes the customer experience.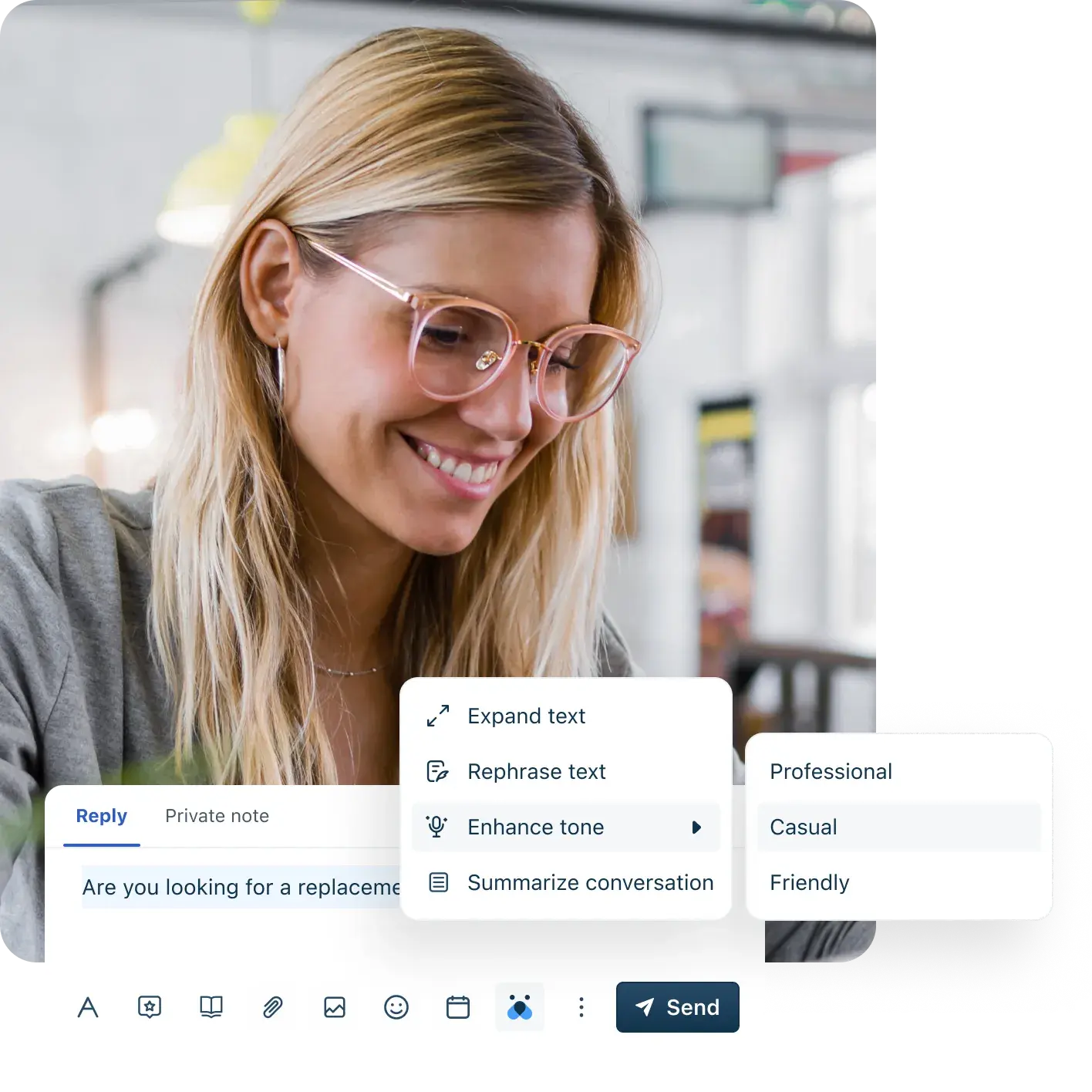 Recommended by top experts.