IT Service Management (ITSM)
Get the best price-quality ratio, optimize the performance of your agents, and delight your employees with the most modern and intuitive IT Helpdesk on the market.
Software License Management
Dashboards and Reporting

Alert Management

Mobile App

AI-powered Virtual Agent

SaaS License Management

ITOM, ITAM, Business Teams
Transform your IT service management for the future
With a focus on users, ITSM was designed for immediate setup and use. Its advanced capabilities in artificial intelligence and automation enable employees to respond to requests directly in the tools they are already accustomed to working with.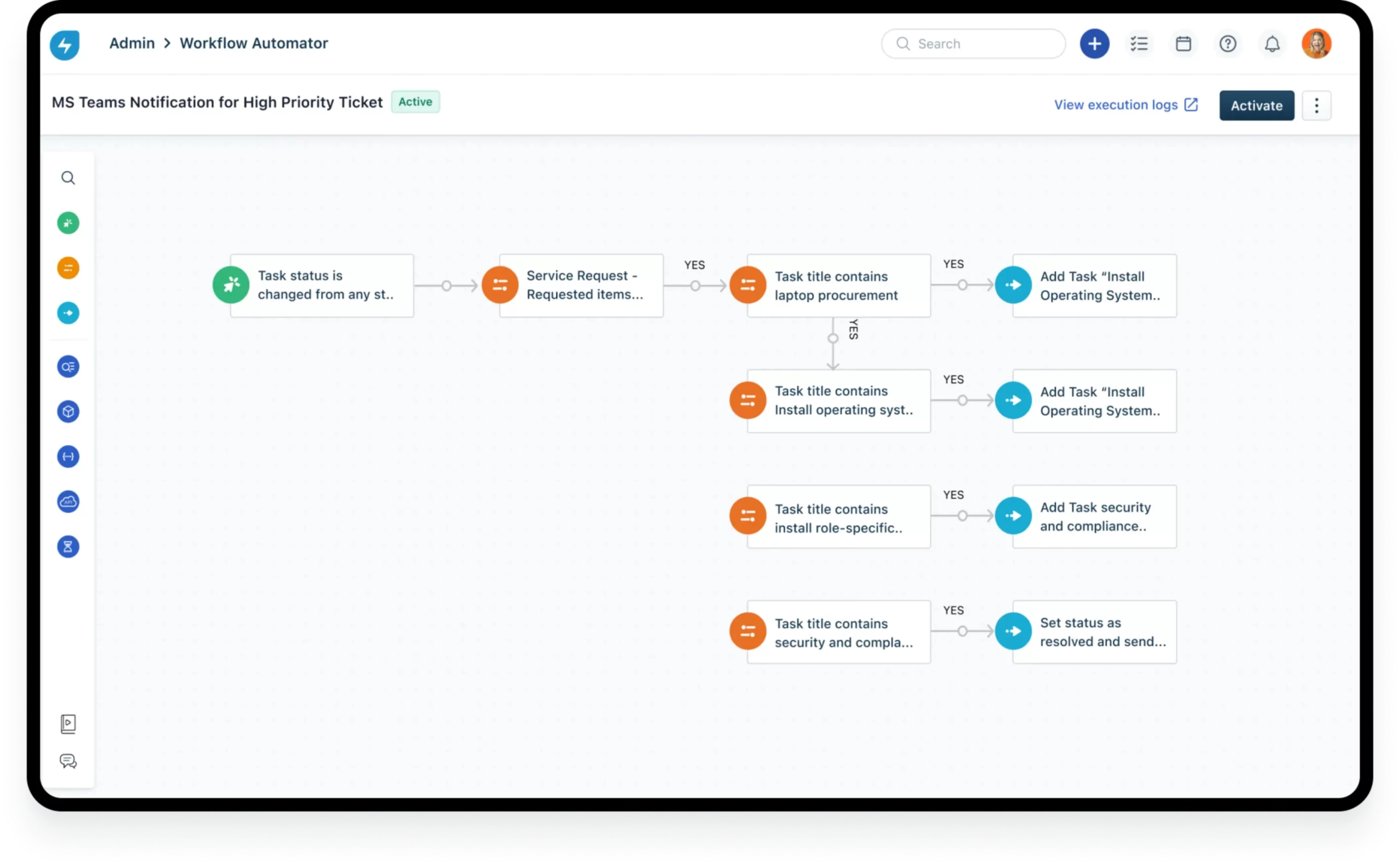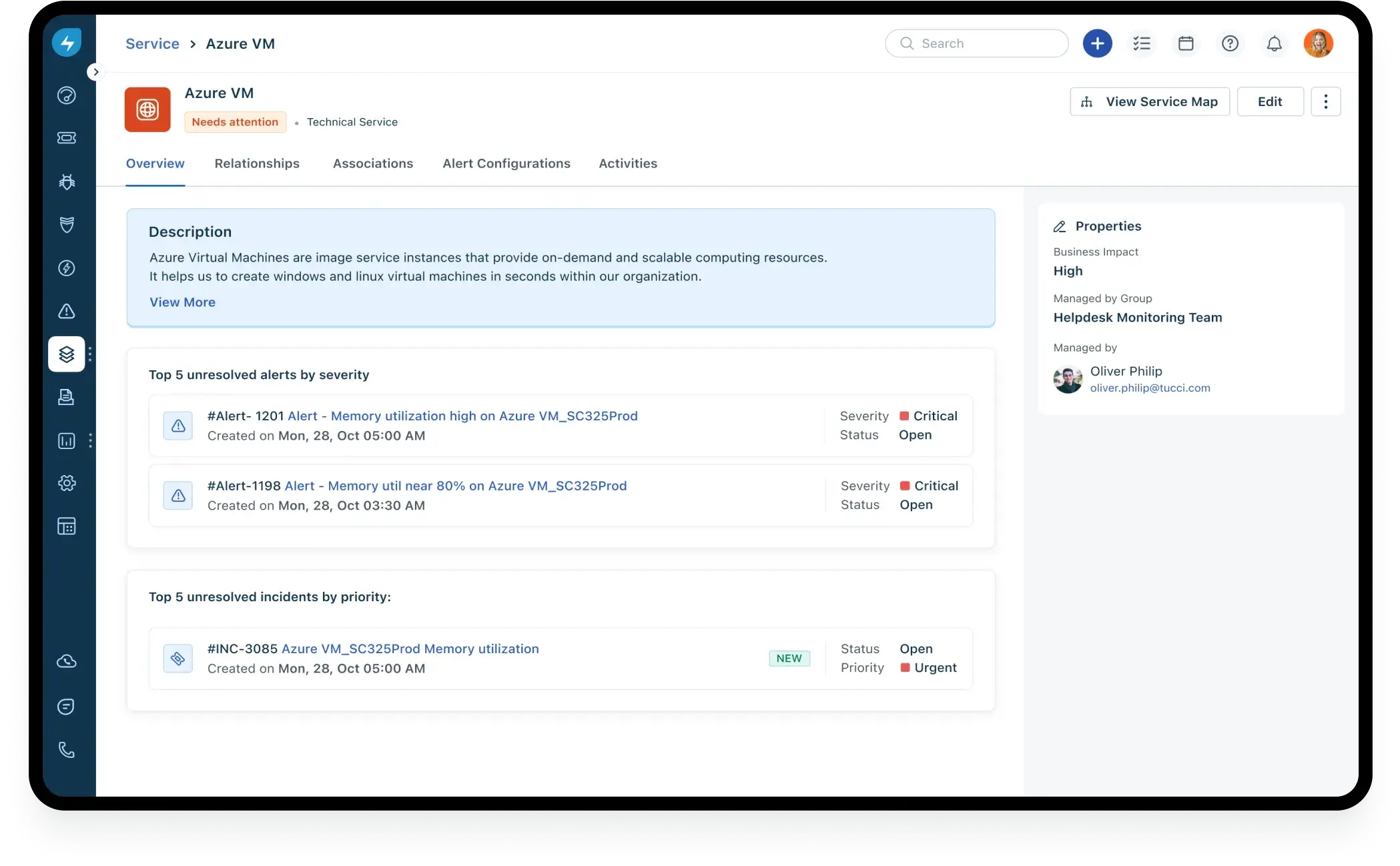 Maximize IT service availability time
Unify the management of IT services and operations for more effective performance. With automation of alerts, shift management, and intelligent rules for notification management, your business will operate at maximum efficiency. Optimize processes to ensure that IT services are always available to users.
Automatically capture and manage all IT assets of your organization.
With ITSM, you have real-time access to your infrastructure, allowing for easy and fast construction of a CMDB (Configuration Management Database) that updates automatically, covering all your hardware, software, and SaaS.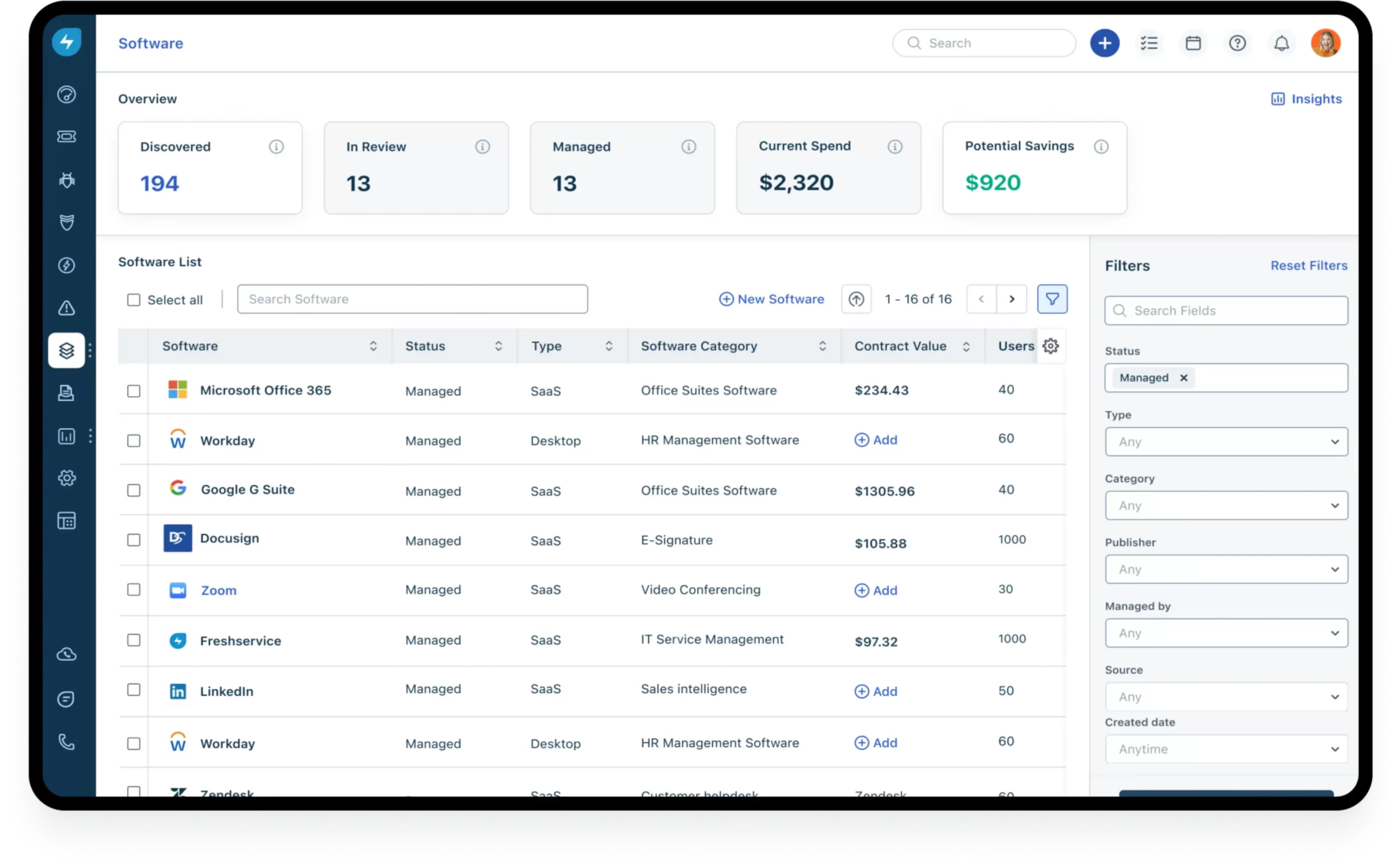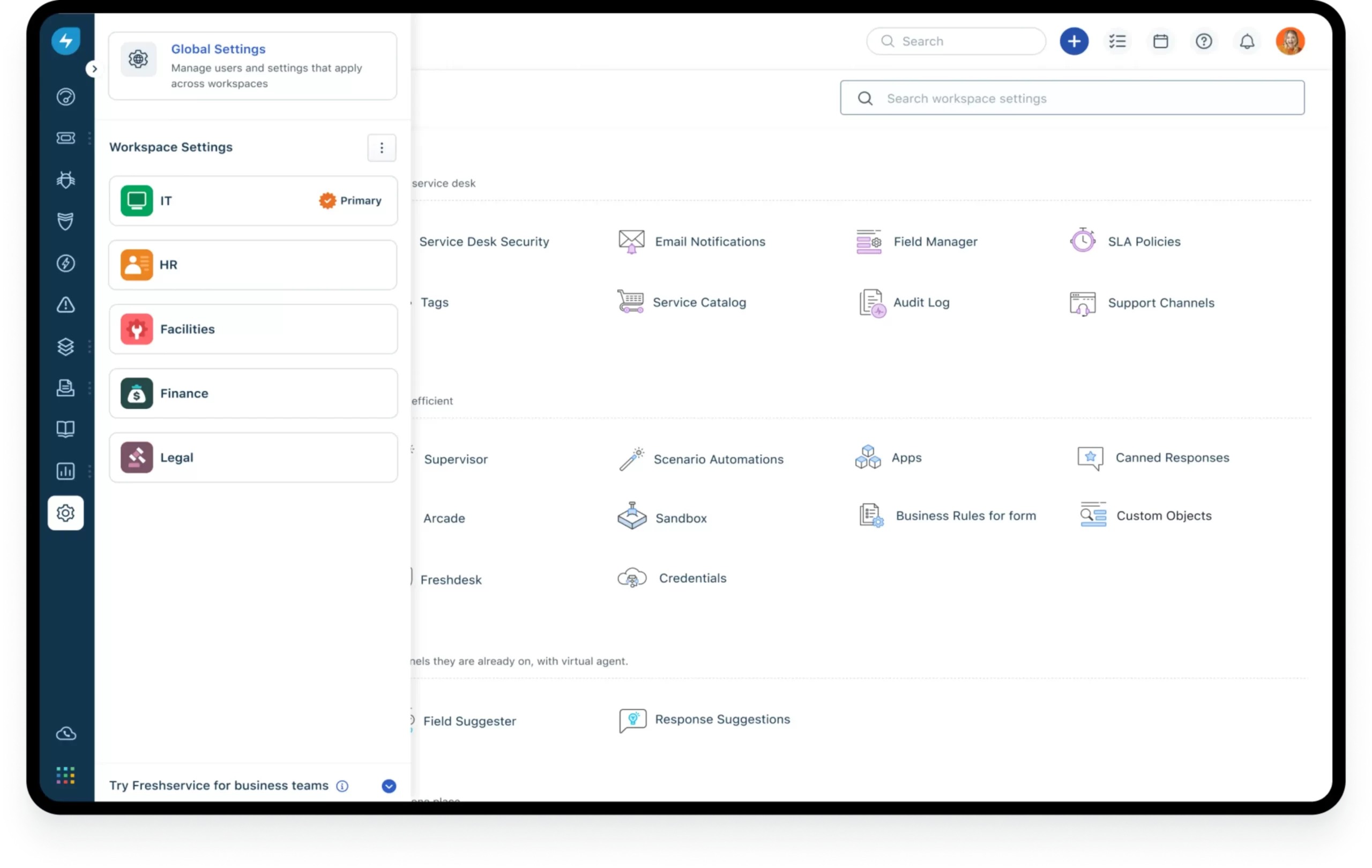 Optimize the processes of all departments.
IT, Human Resources, Maintenance, Finance, Legal - By expanding the internal Helpdesk to all corporate teams, you simplify processes, eliminating the reliance on multiple tools. This results in a consistent and effective internal support platform for all your employees.
Develop and execute projects in a simple and effective manner.
With ITSM, it's easy to create templates for Agile and Waterfall projects from scratch or using existing tickets. Native artificial intelligence will provide reports on resources, deadlines, and even project outcome forecasts.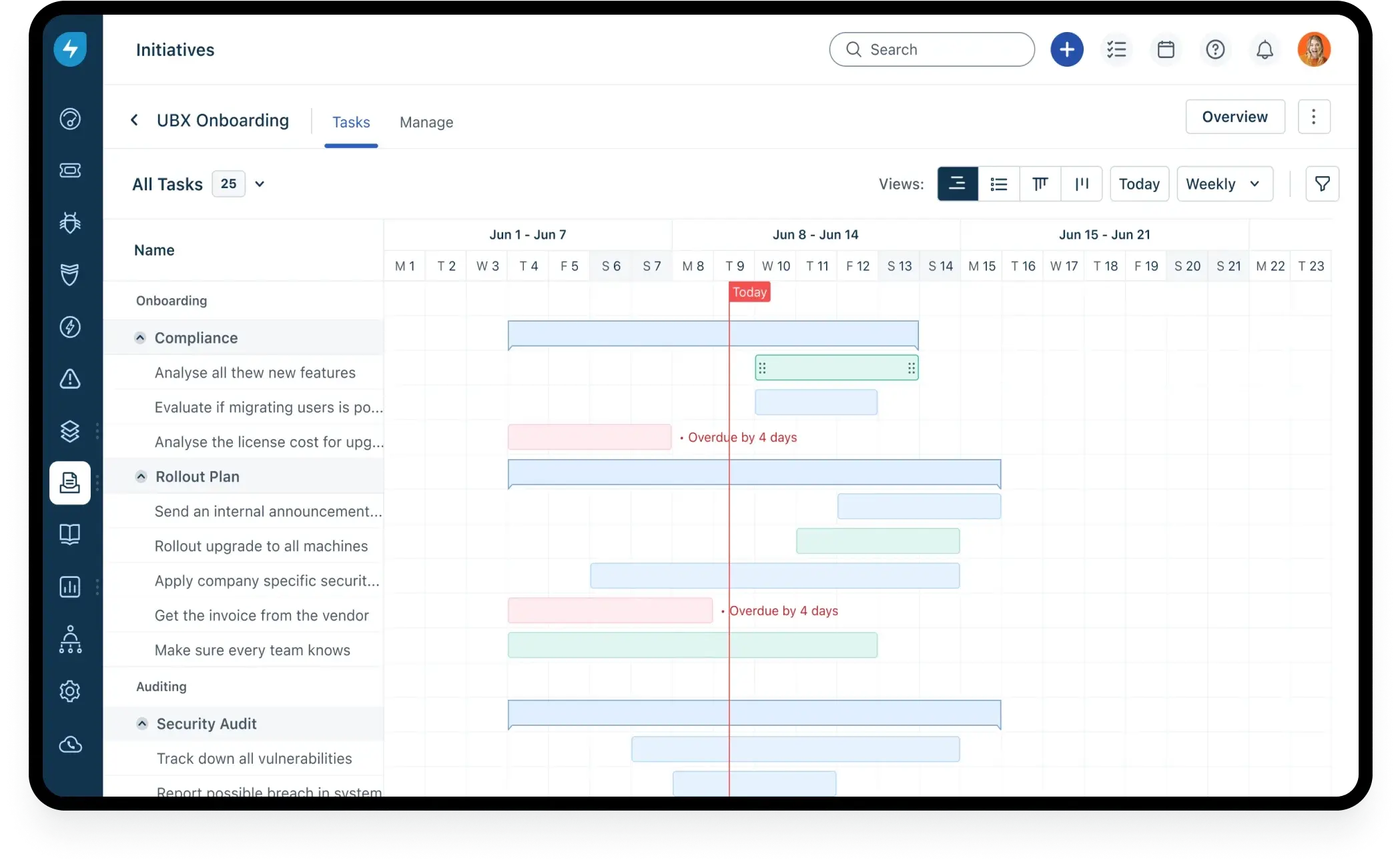 Recommended by top experts.