At the Forefront of Technology
Priceless Consulting is a leader in innovative technological solutions. With over 10 years of experience in the market, our company is dedicated to identifying, representing, and implementing the best and most advanced technologies available.
We represent global leading brands in their segments, offering our clients the very latest in software, automation, artificial intelligence (AI), and much more. We have a highly skilled team dedicated to delivering excellence.
We provide specialized consulting to understand each client's real needs and recommend the best technological solutions according to their objectives. With technical know-how and deep market knowledge, we efficiently implement the most advanced technologies, ensuring real gains in productivity and competitiveness for our clients.
We believe that technology should serve businesses, not the other way around. Therefore, our work is customized, aiming for practical and measurable results for each client. If you aim to be at the forefront of innovation, rely on Priceless Consulting to implement market-leading technologies in your company.
Freshworks is a leading global company in SaaS business software, widely recognized and awarded for its innovative work.
Named as one of the fastest-growing private companies in the world by the Inc. 5000 for six consecutive years, Freshworks was also recognized by Gartner Peer Insights as the Customers' Choice for CRM platforms in 2022.
Among Freshworks' products are Freshdesk, a leading platform in customer support software; Freshchat, for conversational customer engagement; Freshsales, for sales; Freshcaller for telephone support; Freshmarketer, for marketing automation; Freshservice, for IT service management (ITSM), and many others.
With a global reputation for innovation and excellence in UX, Freshworks provides powerful and user-friendly solutions, so teams can focus their energy on what matters most: their customers.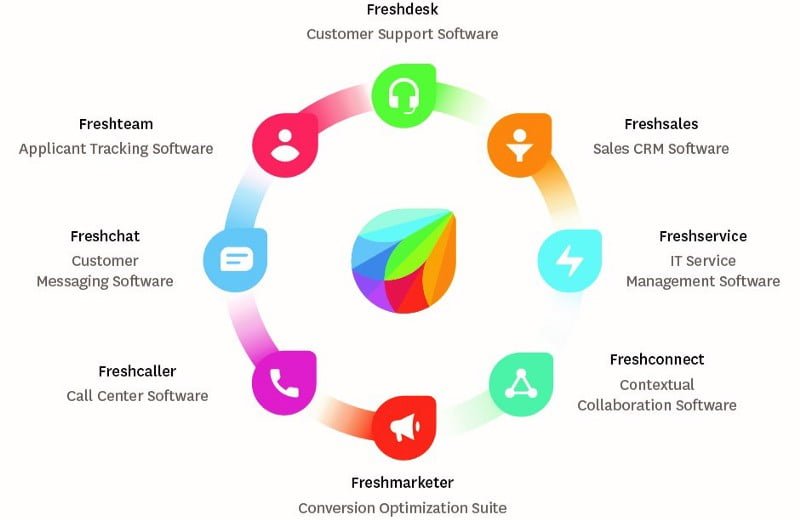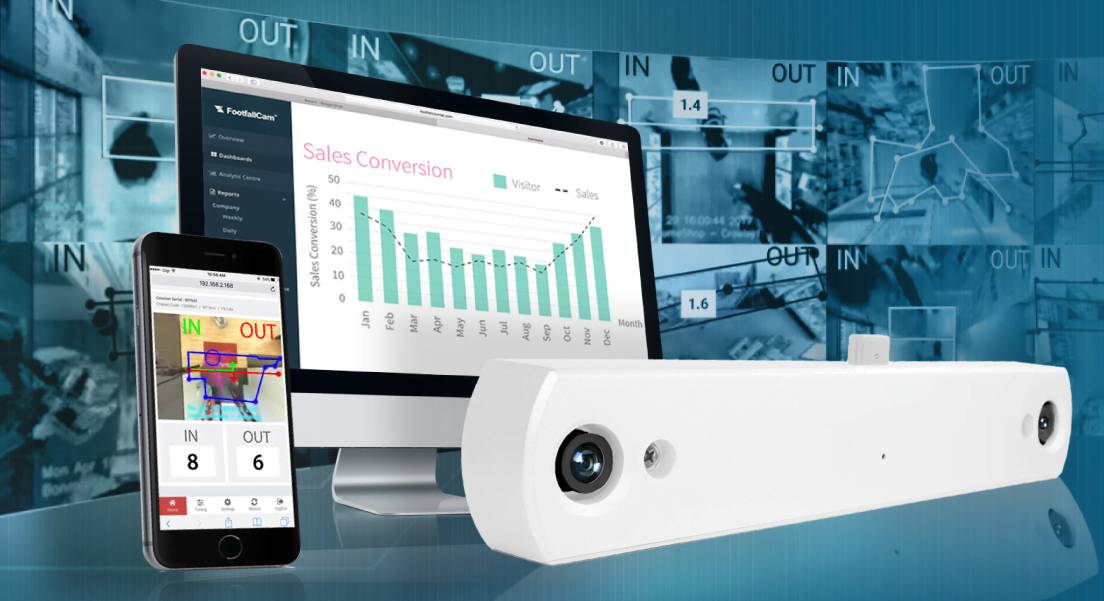 FootfallCam is a global leader in artificial intelligence solutions applied to physical retail. With innovative sensor technology and software, the company helps retailers better understand their customers and boost sales.
Named one of the most innovative companies in Europe by The European magazine and winner of the 2019 Frost & Sullivan Best Practices award, FootfallCam has been widely recognized for its expertise in purchasing behavior insights.
The FootfallCam product suite includes solutions such as FootfallCam Counting, which provides accurate data on the number of visitors and movement patterns within stores, Heatmaps, to understand where customers move and their dwell time, and Behavior Analysis, to gain insights into demographics, repeat visits, and much more.
With FootfallCam, retail companies can make smarter decisions about store layout, team schedules, promotions, and everything else that impacts sales. Real-time data allows managers to optimize day-to-day operations. Analytical insights, on the other hand, assist in strategic planning and goal setting.
Monday.com is a leading platform in collaborative work management and project management software, globally recognized for its innovation, design, and user-friendliness. 
Named one of the Most Promising Startups by LinkedIn and one of the fastest-growing companies according to the Deloitte Technology Fast 500, Monday.com has been transforming the way teams manage their workflows.
Its powerful suite includes solutions such as project management software, process automation, communication and collaboration boards, integrations with popular tools, and much more. All within an intuitive, drag-and-drop customizable interface.
The benefits for customers are numerous: increased team productivity, work with more transparency, simplified collaboration, better insights into tasks and projects, and reduced chaos with notifications and automation.
Monday.com is adopted by organizations of all sizes and industries, including giants like Adobe, Discovery, Philips, HBO, and WeWork. Users highlight an increase in work management efficiency of up to 80%.
With flexible solutions for remote work management, agile project management, and more, Monday.com is the right choice for teams looking to streamline processes, be better aligned, and deliver exceptional results.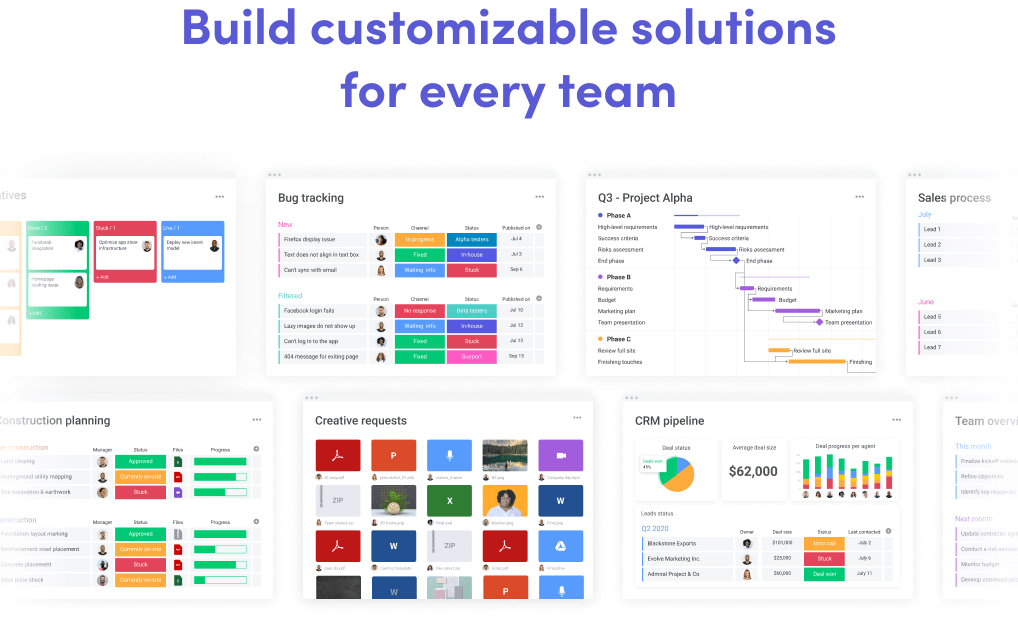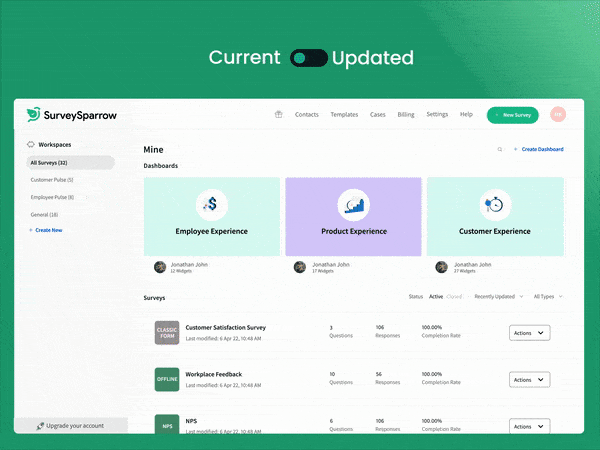 SurveySparrow is a leading platform for online surveys, surveys, and 360-degree evaluations, widely recognized for its innovative and user-focused approach.
Named one of the fastest-growing companies in America by Inc. 5000 for three consecutive years, SurveySparrow is reinventing the way organizations collect feedback and insights from their customers and employees.
Its powerful suite includes features such as conversational surveys, automated NPS, tools for Net Promoter Score, offline and online questionnaires, logical flows, alerts, and much more. All with a mobile-first experience that boosts response rates.
SurveySparrow's customers emphasize how the platform allows for the collection of high-value insights with greater ease and efficiency. Teams can make better and faster decisions based on real feedback from stakeholders.
With integrations, customizable automations, and analytical dashboards, SurveySparrow is the perfect choice for companies that want to truly understand their customers, employees, and the market. 
Users from all segments, from startups to Fortune 500 corporations, trust SurveySparrow for its expertise in maximizing the value of data collected through powerful and engaging surveys.
Founded in 2004, Vtiger quickly established itself as a global leader in open-source CRM software and customer relationship management. 
Recognized by the world's first CRM global conference as one of the top 10 global CRM solutions, Vtiger helps thousands of companies worldwide manage and optimize their customer interactions.
The Vtiger product suite includes powerful features such as contact, opportunity, and company management, analytical reporting and dashboards, integrations, email and social marketing, service and support management, and much more.
Users highlight how Vtiger helps increase sales, enhance customer service, and make smarter decisions with insights based on CRM data. Furthermore, the platform's continuous evolution ensures that customers are always at the forefront.
With a vibrant global community and partner ecosystem, Vtiger demonstrates its commitment to enabling businesses from anywhere in the world to leverage CRM technology to compete and grow.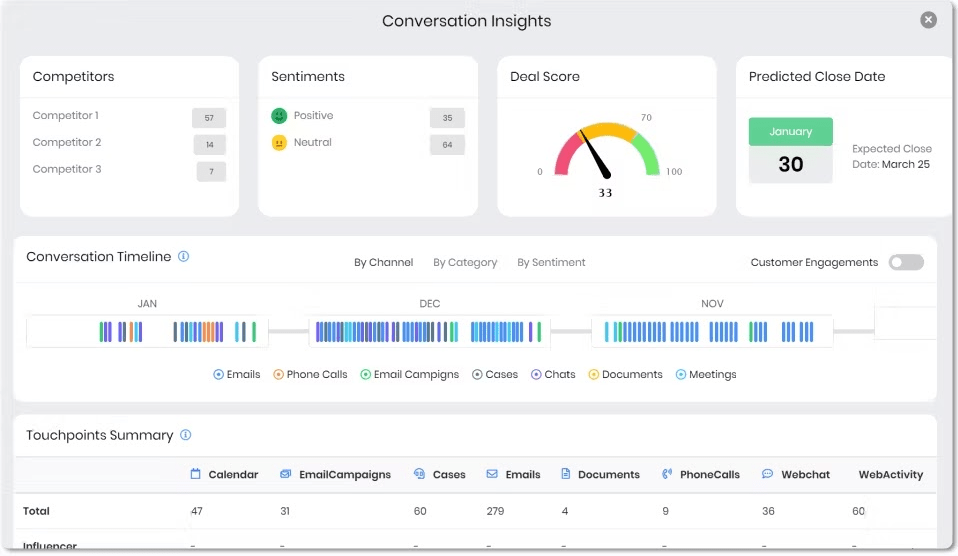 A Factorial surgiu da necessidade de simplificar a gestão de horários, férias, contratos e salários. Rapidamente se tornou líder no setor de recursos humanos, alcançando um notável crescimento anual de 300% desde 2019.
Com soluções eficientes para a gestão de horários das equipas, permite que os gestores organizem o trabalho, férias e turnos de forma ágil e flexível. A sua abordagem simplificada substitui o uso das folhas de cálculo do Excel, aumentando assim a produtividade e eficiência operacional.
A Factorial oferece uma plataforma integrada, com soluções abrangentes desde o recrutamento dos melhores talentos até aos processos de onboarding e offboarding eficientes. Além disso, as suas ferramentas de onboarding estruturado e avaliações de desempenho contínuas contribuem para criar um ambiente de trabalho excepcional, impulsionando o sucesso das equipas a longo prazo.
Além de suas conquistas no setor de recursos humanos, a Factorial tem soluções para uma gestão de despesas empresariais fácil, rápida e segura. A plataforma centraliza todo o planeamento financeiro, permitindo o controlo eficiente dos custos. Assim é possível tomar melhores decisões financeiras, otimizando o investimento de tempo e dinheiro de forma inteligente.